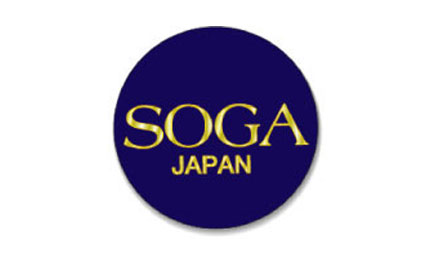 Product gallery
SOGA GLASS
Since inaugurated in the MEIJI ERA 40 (1907), Soga Glass has established firm reliance and solid results as a special maker of tableware glass plates and bowls for long last century. We specialized to press-method glass production system in the SHOWA ERA 23 (1948) when we promoted a company, and developed sophisticated production method and technical know-how.

Consequently we succeeded in building up mass production system taking initiative in this industry to develop sales for both domestic and overseas market, and have advanced into foreign market through technical assistance and business collaborations. Attributing this aggressive management policy taken in advance of the time, Soga achieved to a global enterprise and succeeded, being recognized as the worldwide brand of SOGA BRAND in glass tableware industries.

Observing the present world market, there is still big room for further development. From now on, not only export increase and promoting business collaboration, but also we must aim to materialize the global network system through production, logistic and sales by setting up the positions world-widely. It is required capable men with challenging sprit to become motive power. We respond to motivation and life worth of workers, and at same time we pour our efforts to educate capable men with sufficient global sense. Realizing three management concept of international sprit, creativeness, culture, we will contribute widely for society, and simultaneously we will aim further growth and progress.